Description
Royal Park Rajapruek Chiang Mai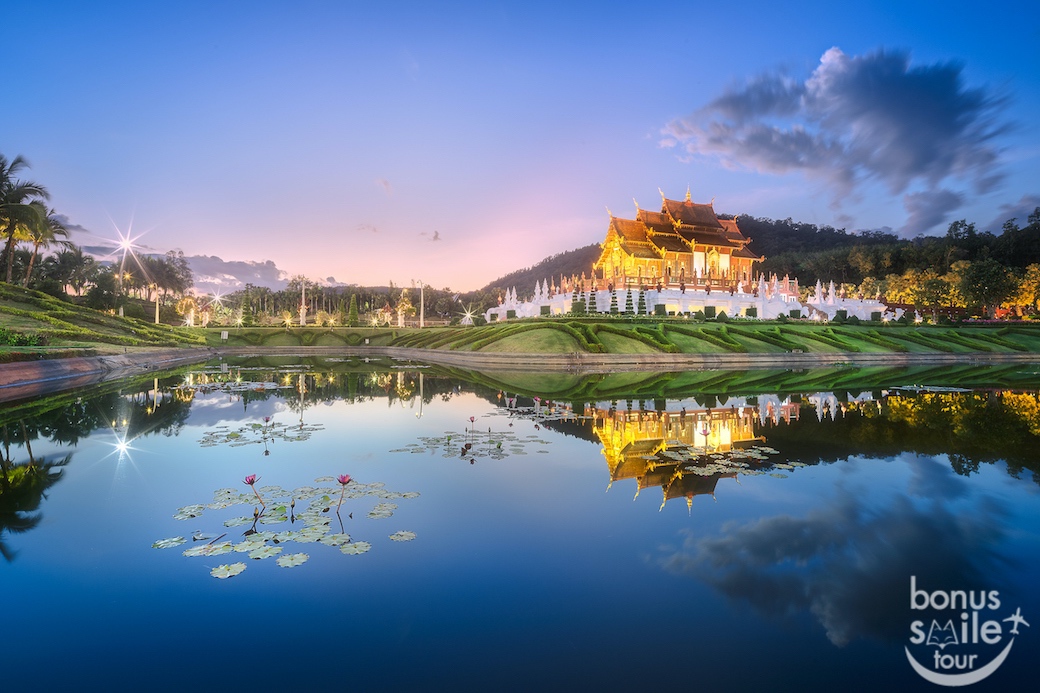 Royal Park Rajapruek was previously named as International Exposition for His Majesty the King; Royal Flora Rajapruek. This grand exhibition was built in the purpose of commemorating the 60th anniversary of His Majesty the King Bhumibol Adulyadej's Accession to the throne on June 9, 2006 as well as celebrating His Majesty's 80th Birthday Anniversary on December 5, 2007.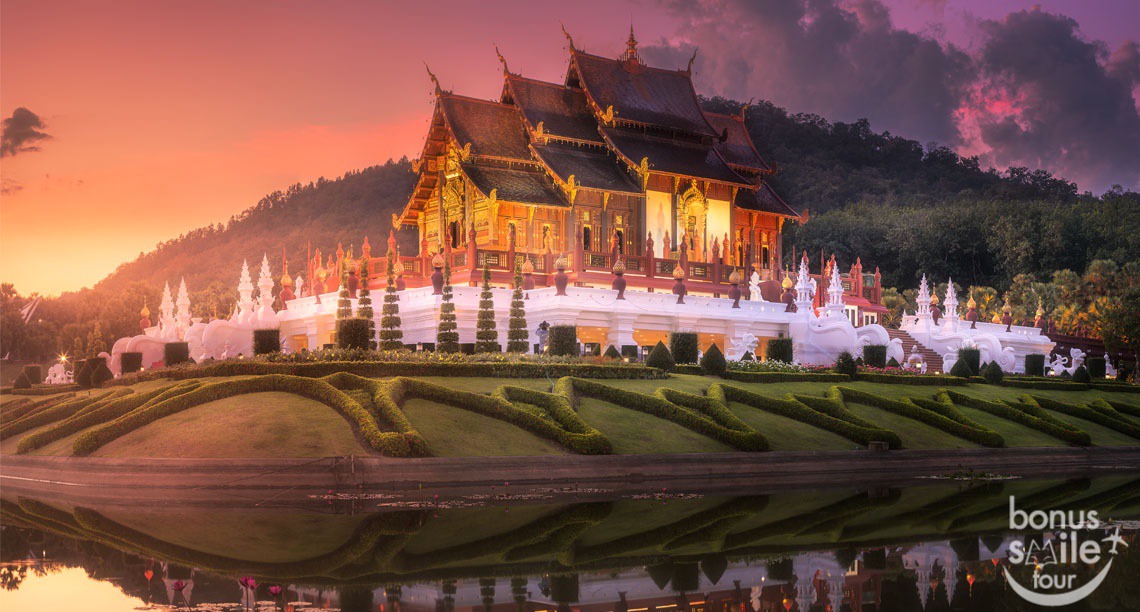 Royal Park Rajapruek is one of the most popular agro-tourism places of Chiang Mai and is counted as the center of Agricultural research. Visitors will discover countless number of plants and varied kinds of agricultural exposition which would be advantageous to visitors at any age. Also, it is reckoned as a meeting point for agriculturist and those who are into agriculture and cultivation.
Besides, Ho Kham Royal Pavilion(image above), this building featured Lanna architecture, the architectural style of northern Thailand; inside, visitors saw pictures of King Bhumibol's works and his dedication.It has been recognised as a landmark of this Royal Park Rajapruek and one of the most photogenic places of Chiang Mai.