Description
Wat Chiang Man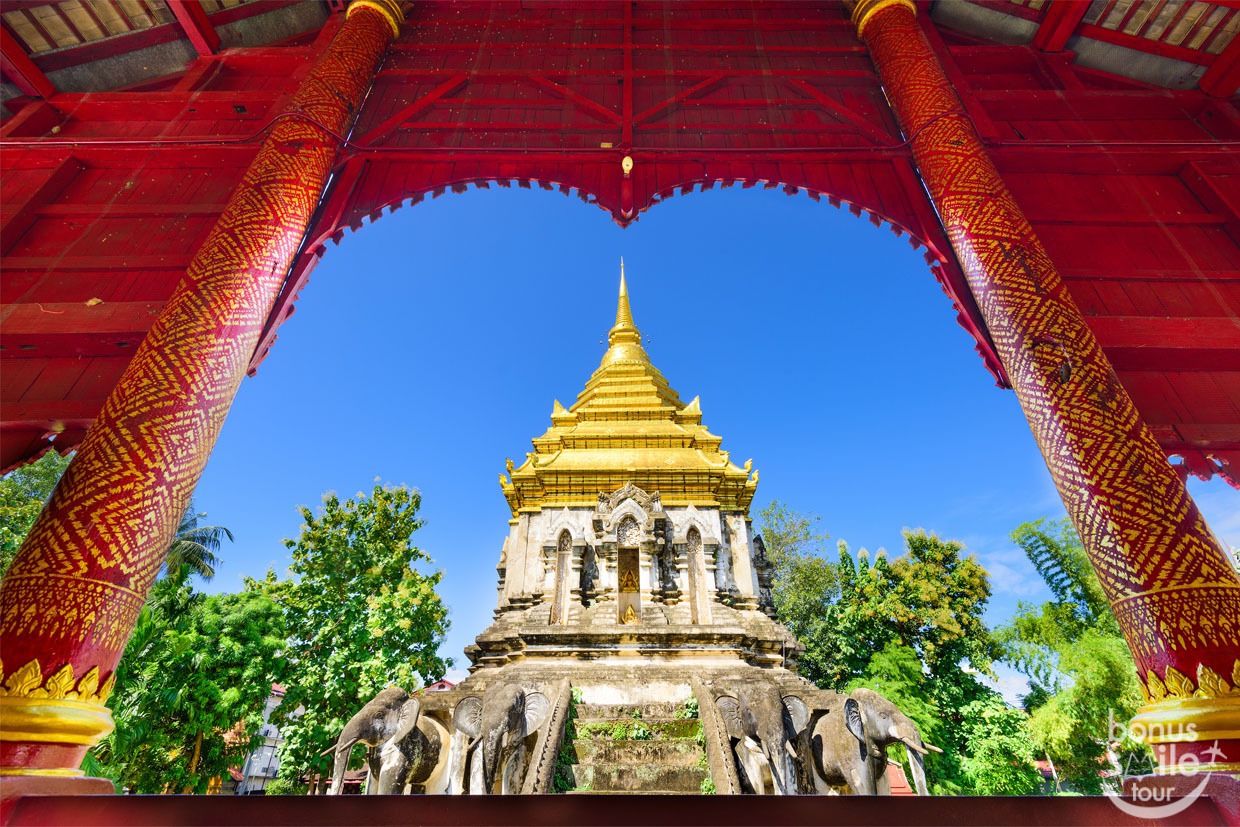 Wat Chiang Man is the oldest temple in Chiang Mai and goes back all the way to the founding of the city in 1296. When King Mengrai decided to build a new city and make it the new capital of the Lanna Kingdom, he build the Wat Chiang Man as the first temple of the new city on the site he used to supervise the construction of Chiang Mai. The temple holds several very old and important Buddha images.
Wat Chedi Luang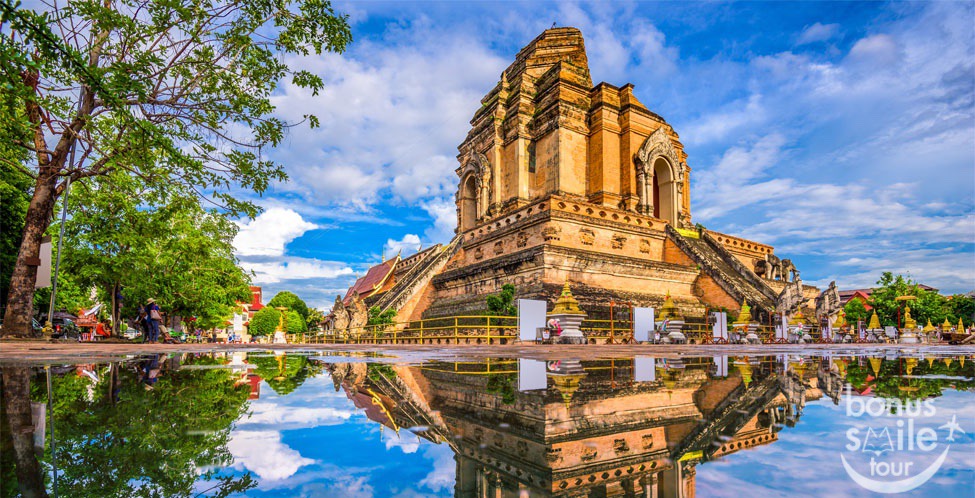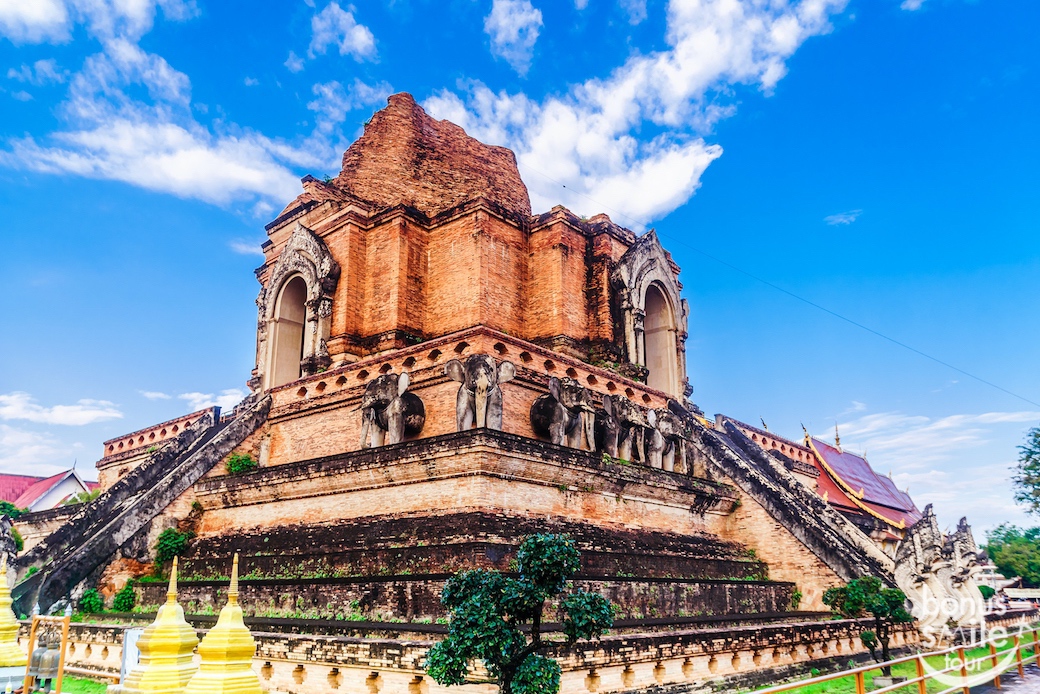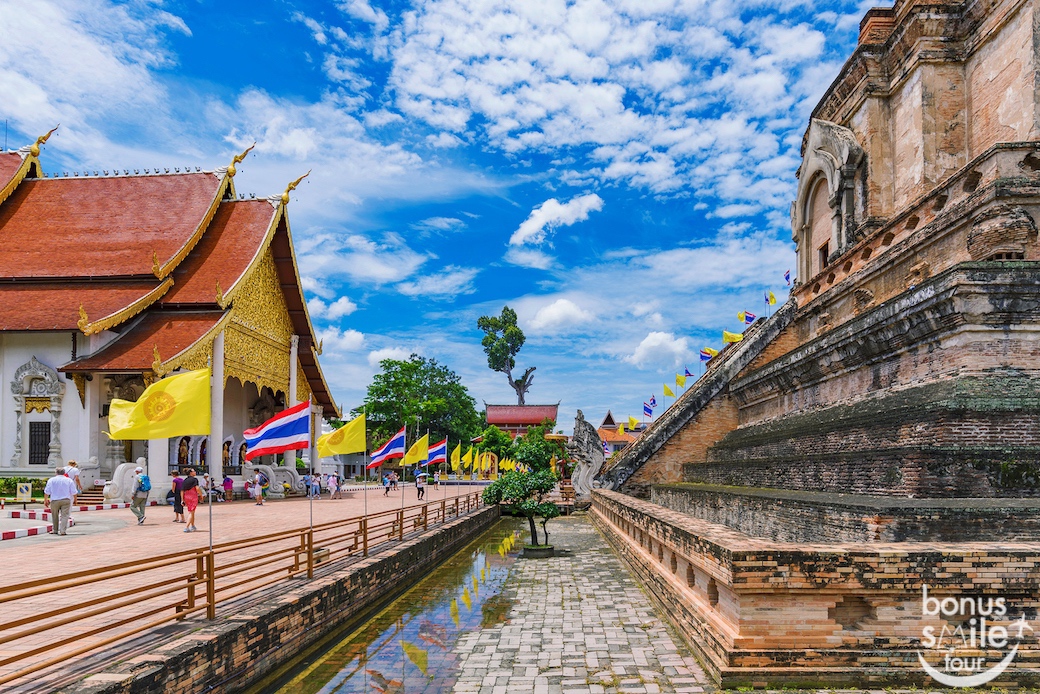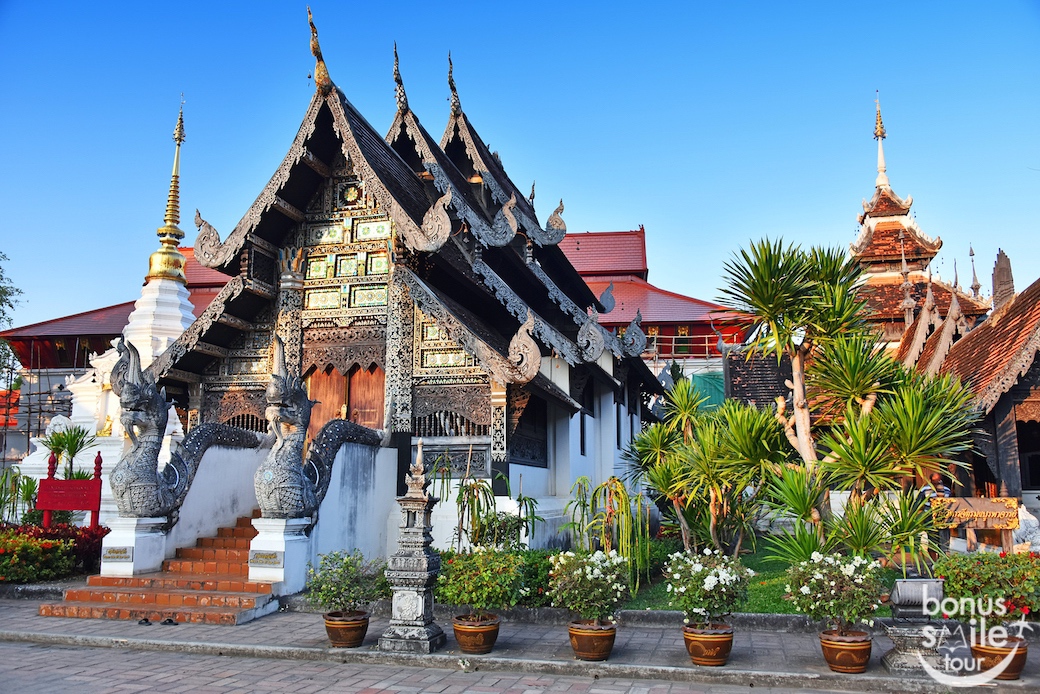 Wat Chedi Luang (Temple of the Big Stupa) is an impressive ruined temple in the center of Chiang Mai. King Saen Muang Ma began construction on Wat Chedi Luang in 1391 to hold the ashes of his father, Ku Na. The building was expanded by later kings, reaching its final form in 1475. Damaged during an earthquake in 1545, the chedi's height is reduced to nearly half of its original size yet it is still an impressive structure.
Wat Jed Yod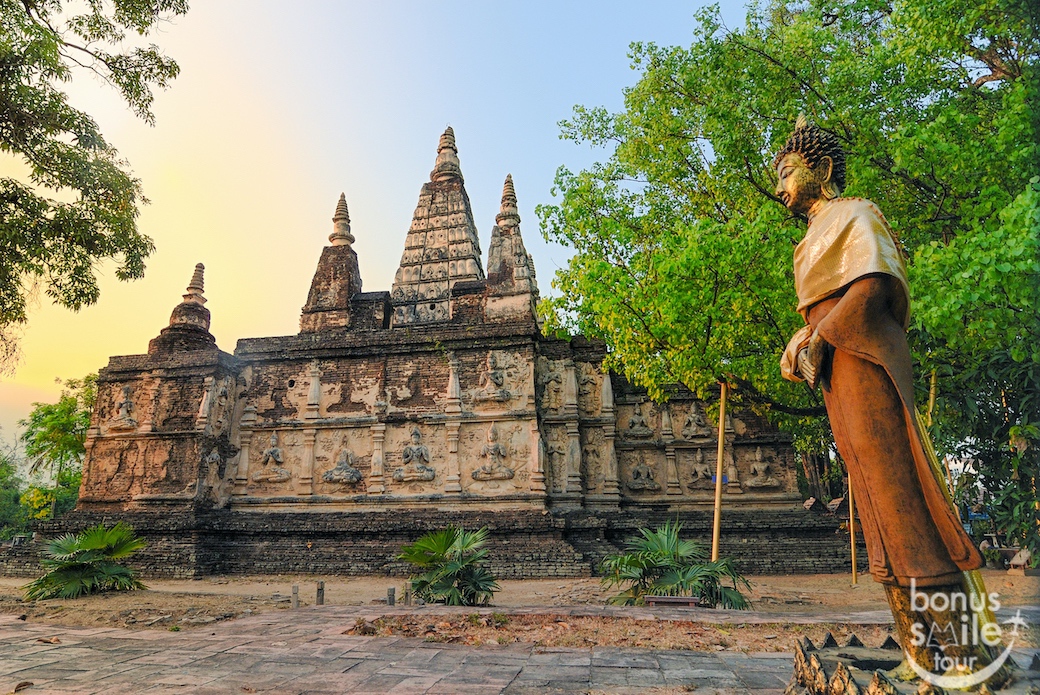 Jet Yod refers to "seven peaks" as it is a characteristic of the stupa of this temple which has seven chedis at its top structure. Wat Jed Yod has been known by another name as Wat Photharam.The temple was built during the reign of King Tilokkarat, King of the Lanna Kingdom from 1441 until 1487. The King's ashes are enshrined in a chedi on the temple grounds.
Wat Umong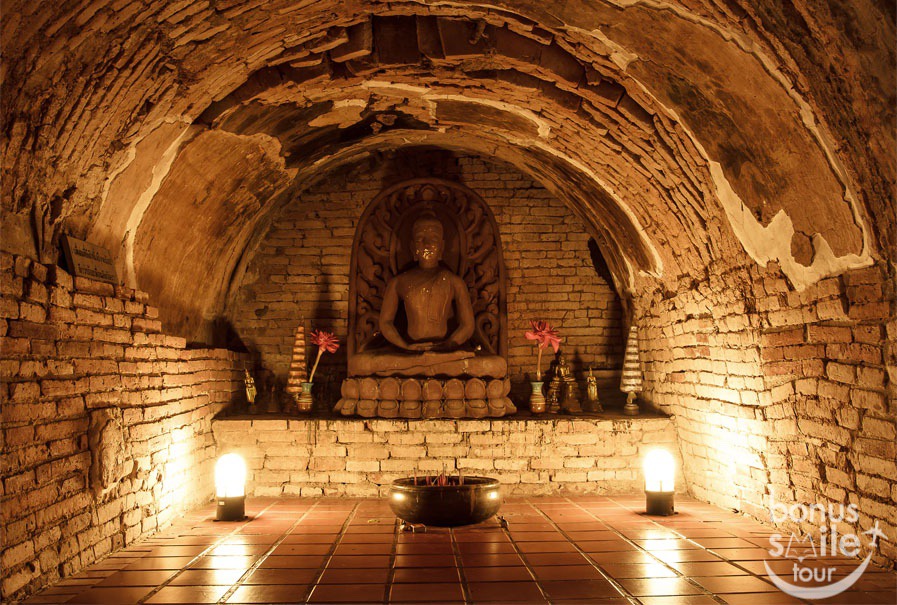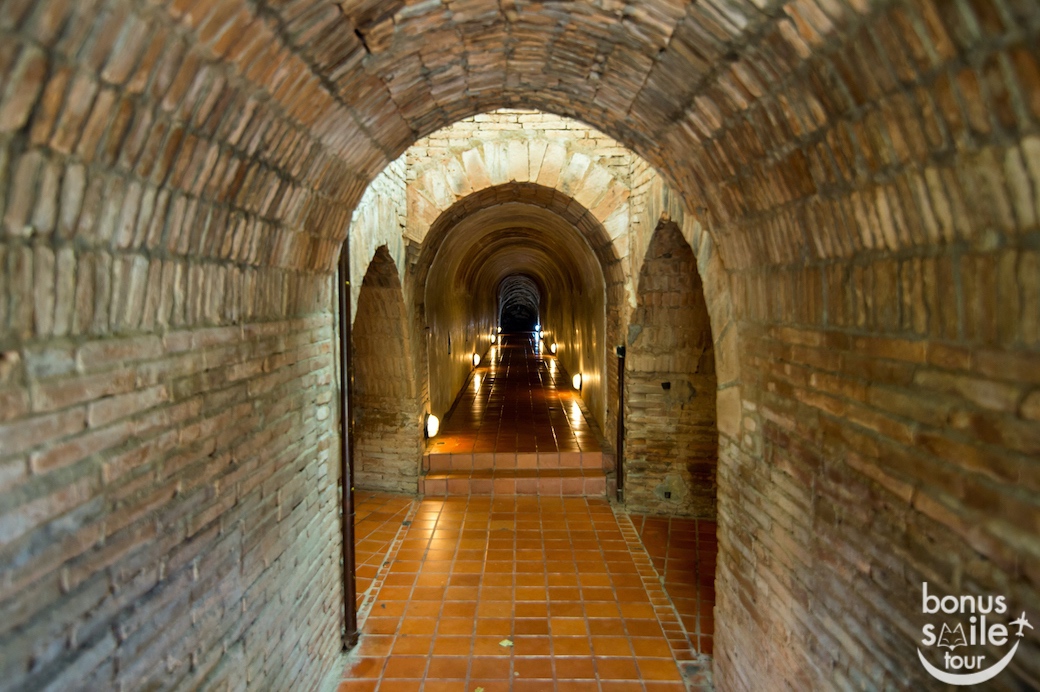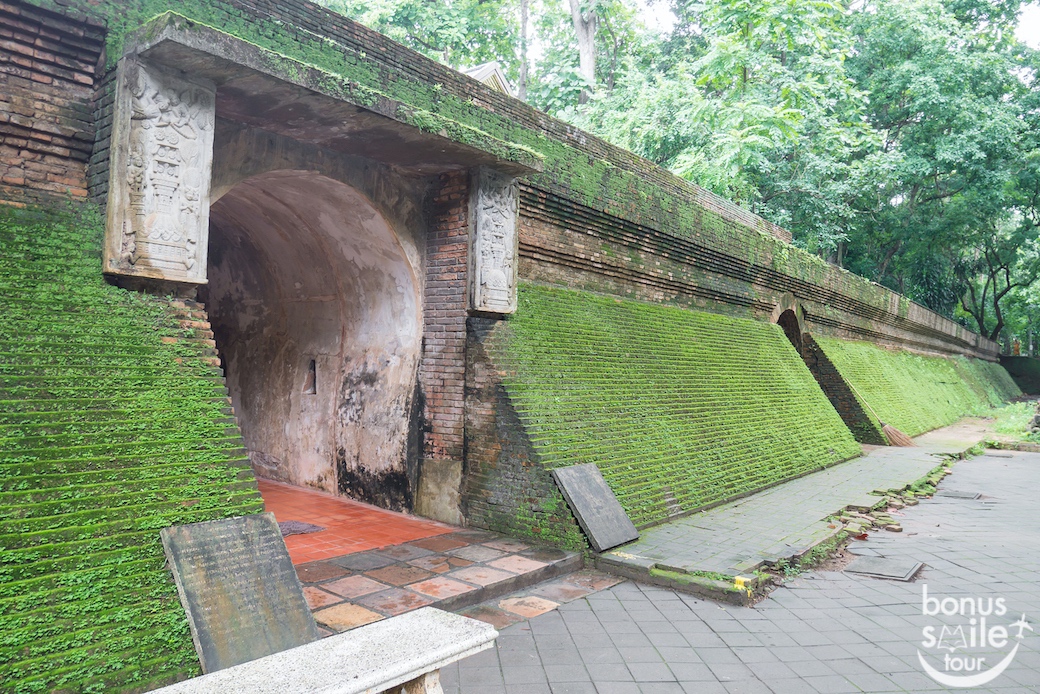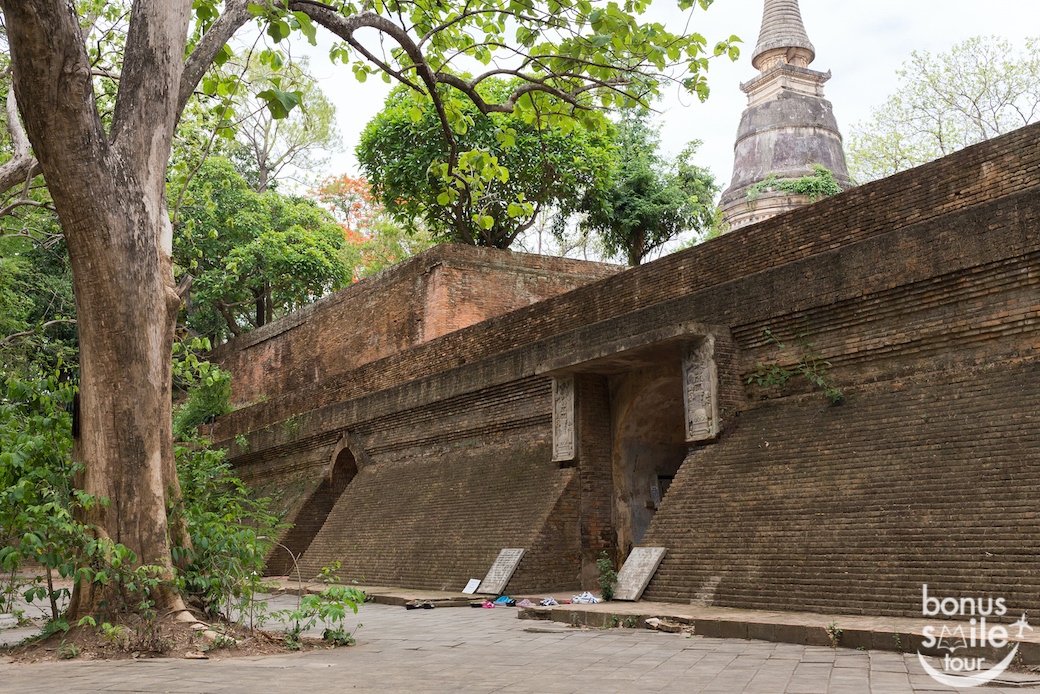 Among the hundreds of Buddhist temples in Chiang Mai, Wat Umong or "Tunnel temple" is unique due to its location in the forest and its system of tunnels. The temple was built in 1297 by King Mengrai of the Lanna Kingdom, located near Doi Suthep mountain. A number of tunnels dug out of a mound contains shrines with Buddha images, where devotees can pay their respect to the Buddha. And it is an excellent place for meditation.
Wiang Kum Kam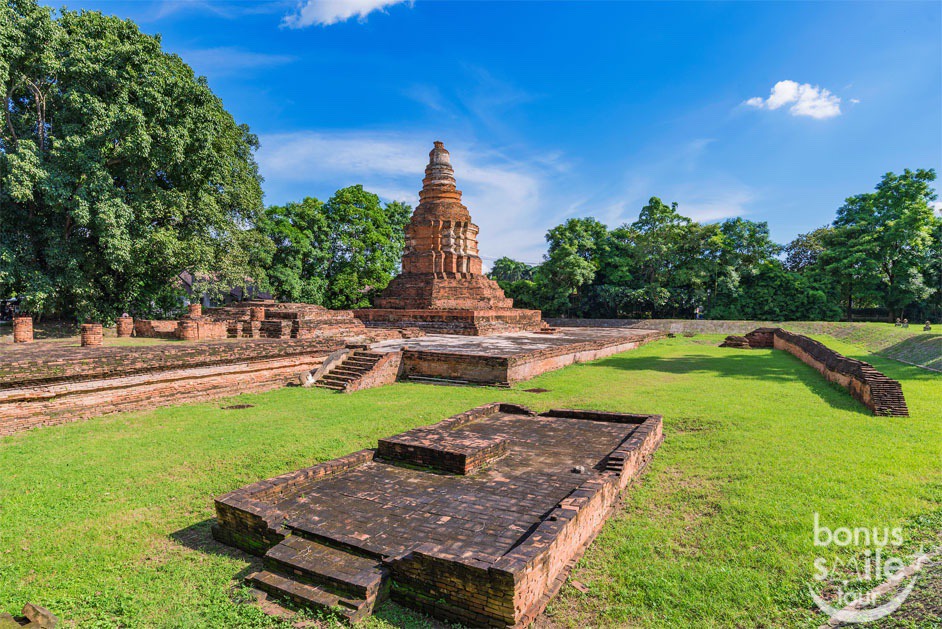 Wiang Kum Kam is an historic settlement and archaeological site along the Ping River, which was built by King Mengrai as the capital city. But the city was abandoned in the 16th century due to several times of flooding, the city was completely submerged under the Ping River, which suddenly changed its course and swept the whole city under. The ancient town was rediscovered by chance when local people dug up ancient votive tablets buried in the ground.