Description
Baandam Museum(The Black House)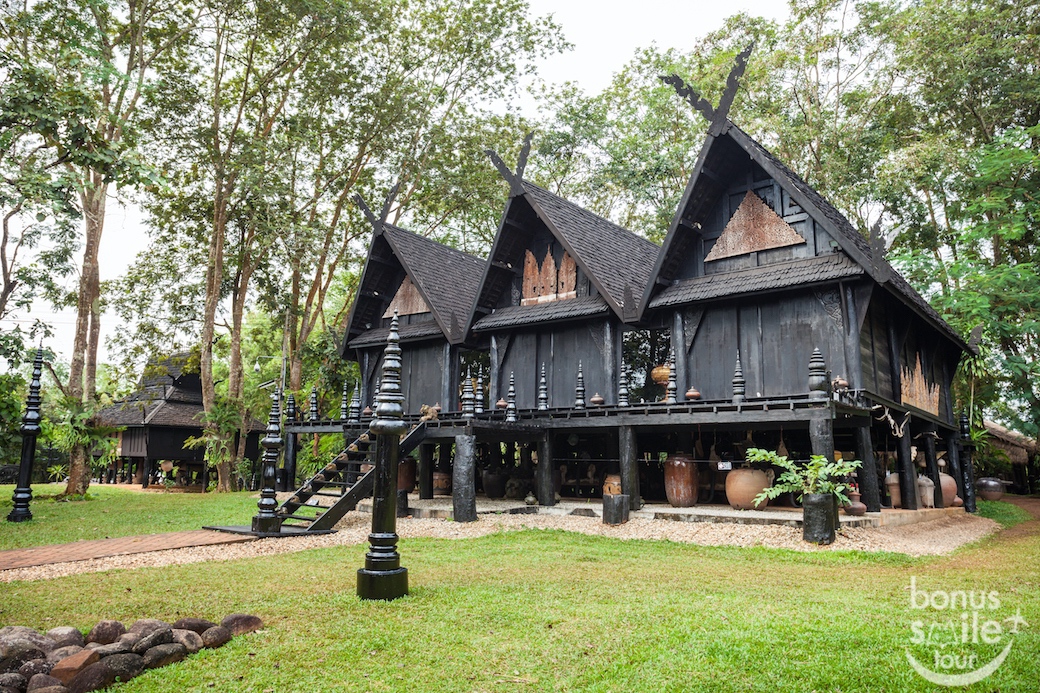 Baan Dam (translated to "The Black House") was an artistic creation which has very different spin.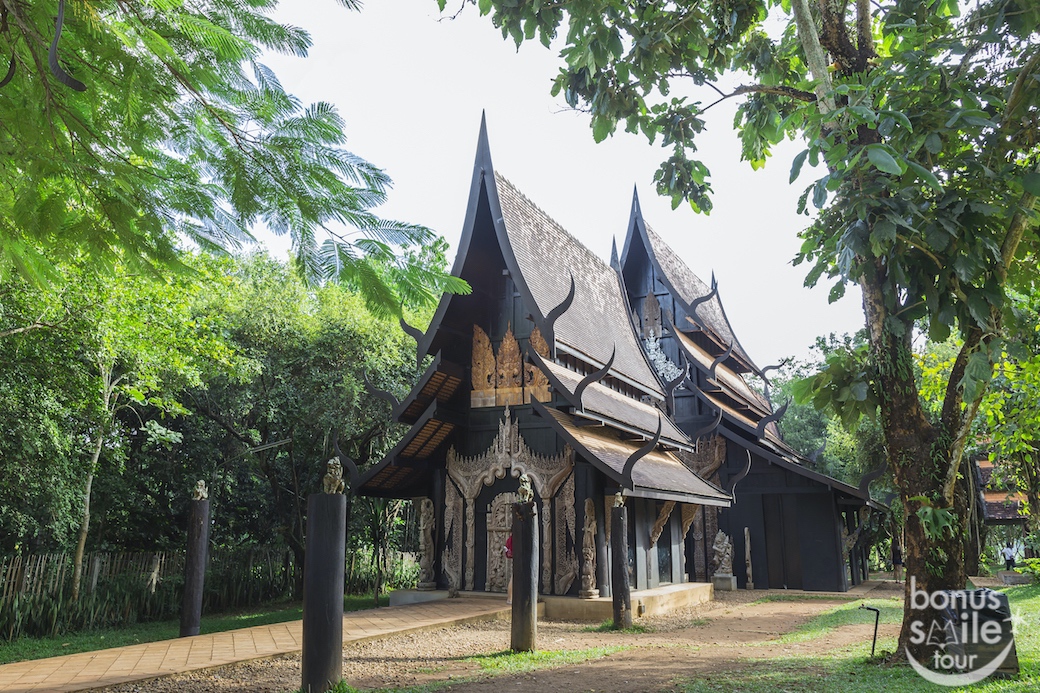 The reason these displays are so unique is tied to the theme found on the entire Black House property. They are made from the remains of a variety of dead animals. With moose antlers, to water buffalo skulls, to snake skins and even blow fish hanging from the ceiling, almost everything inside the Black House is made from the remains. You do not get the sense of being in an animal cemetery at all. It has been laid out quite artistically, and is unlike anything you've seen before.
Wat Rong Khun(The White Temple)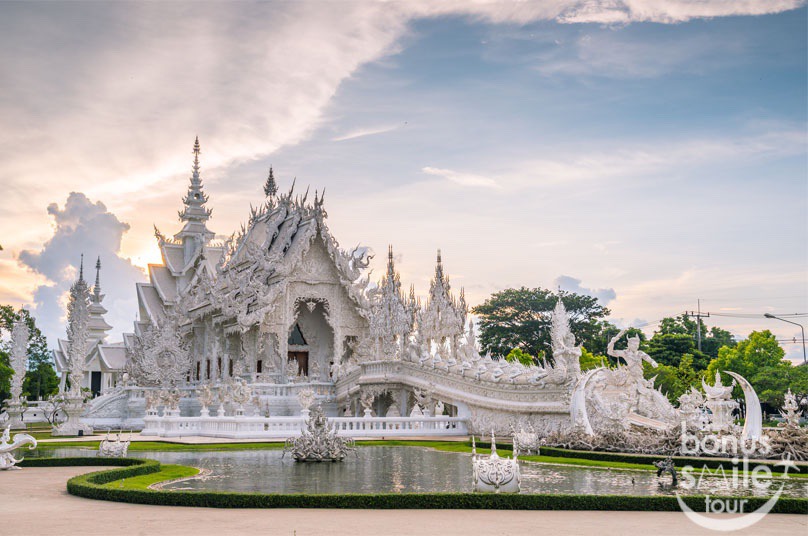 Wat Rong Khun, commonly known to foreigners as the White Temple, a famous Buddhist temple designed by artist Chaloemchai Kositpipat.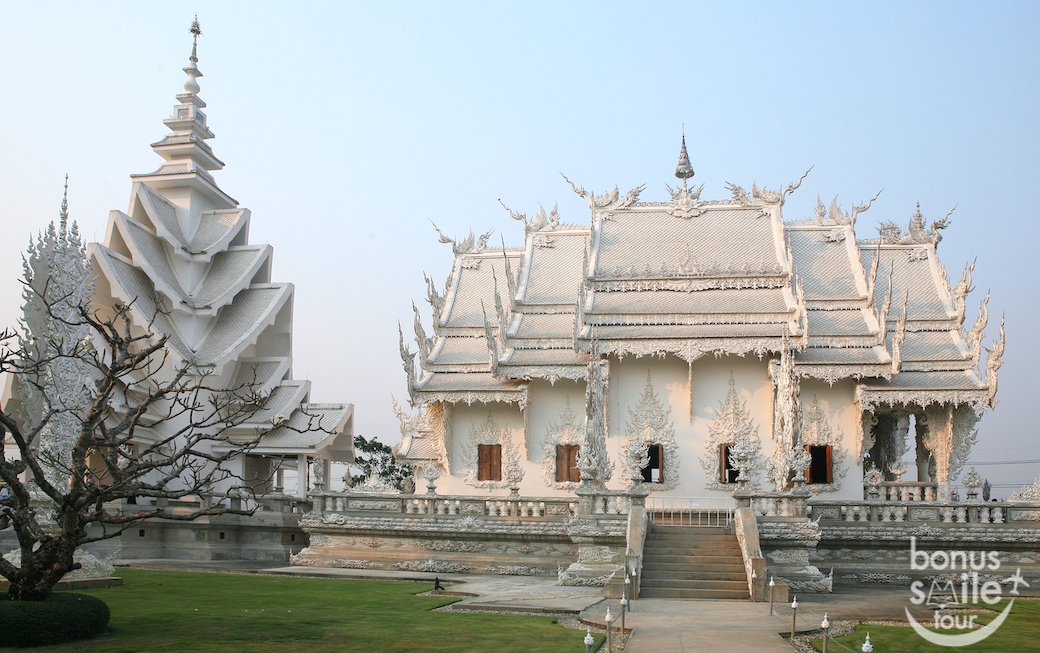 Carved with painstaking detail, the pure white, ornate facade and path leading to the entrance are deeply symbolic of desire, greed, suffering and the heavenly. It's a religious complex unique even in Thailand.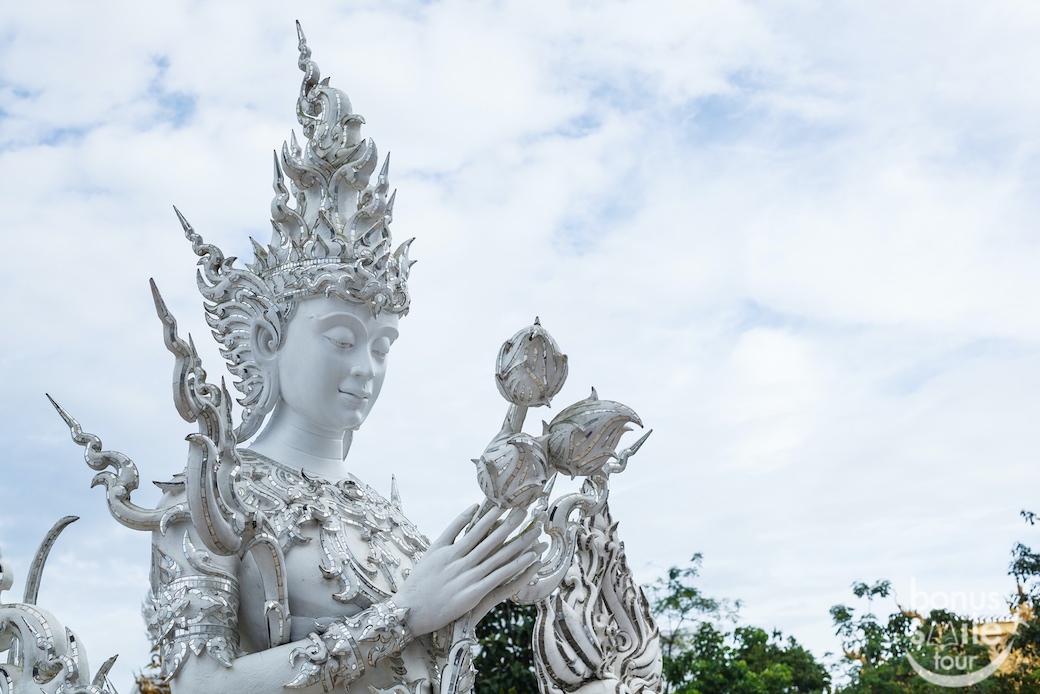 Choui Fong Tea Plantation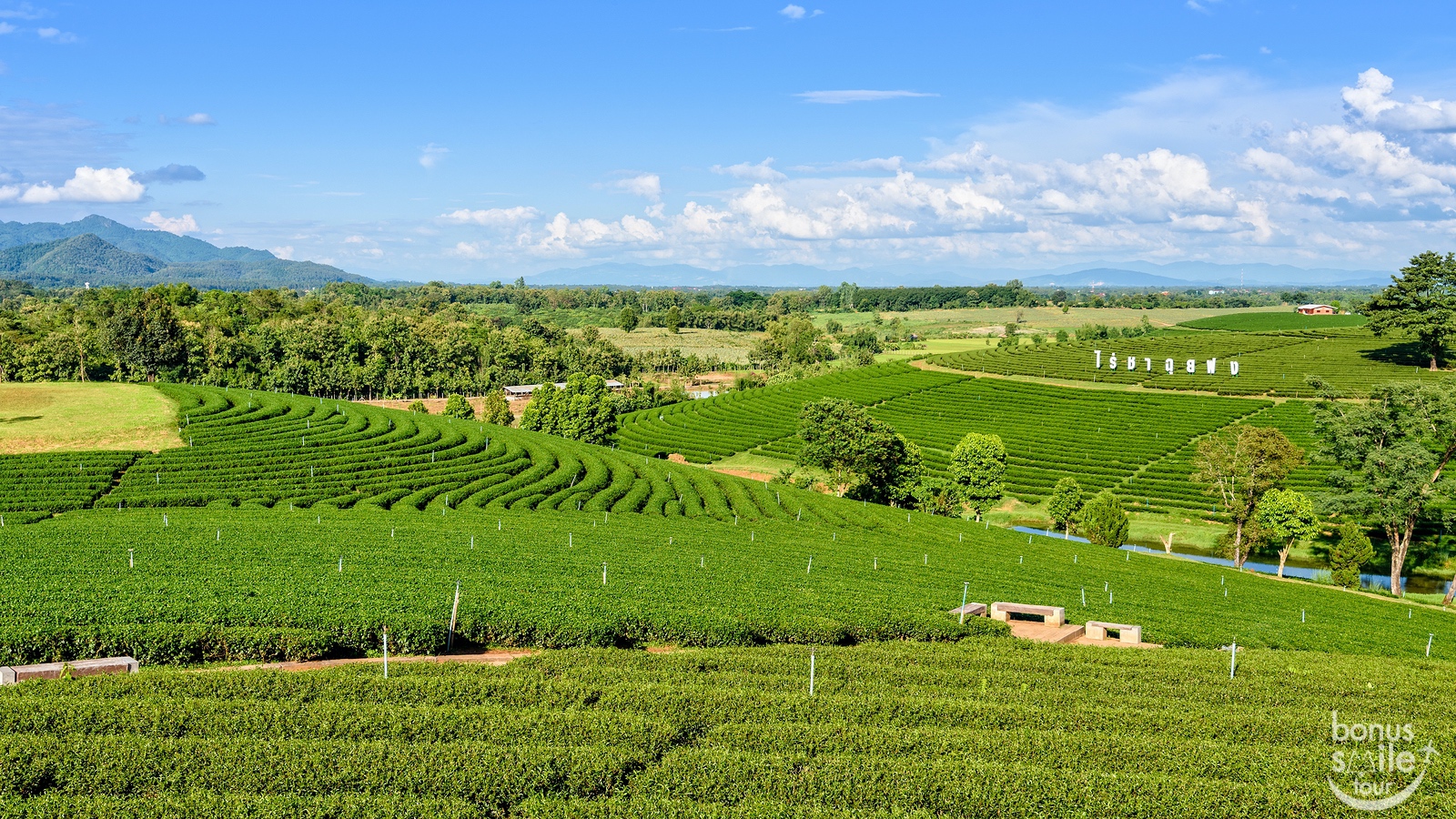 For half a century, Choui Fong Tea has been well-known for the highest quality traditional teas cultivated in its own gardens in Chiang Rai – the agricultural center in the kingdom of Thailand. In terms of production capacity, Choui Fong is the largest compared to other tea producers in the province of Chiang Rai.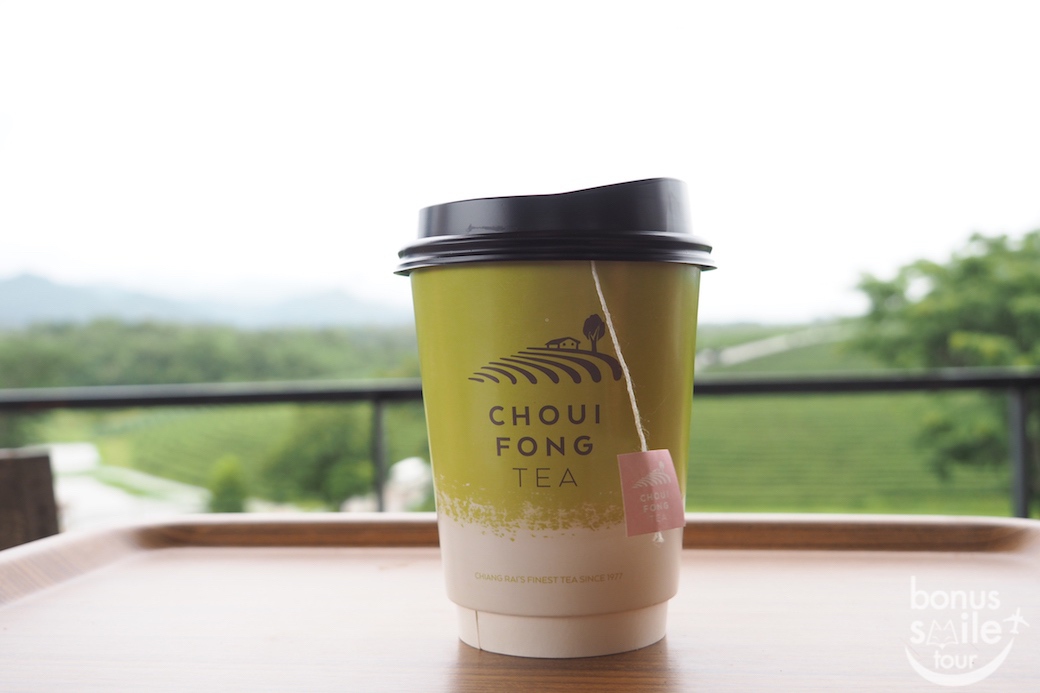 There is also a modern cafe with a terrace overlooks this huge, scenic tea plantation with tours & a gift shop where you can chill and relax from your tried day.