Description
Wat Chedi Luang Temple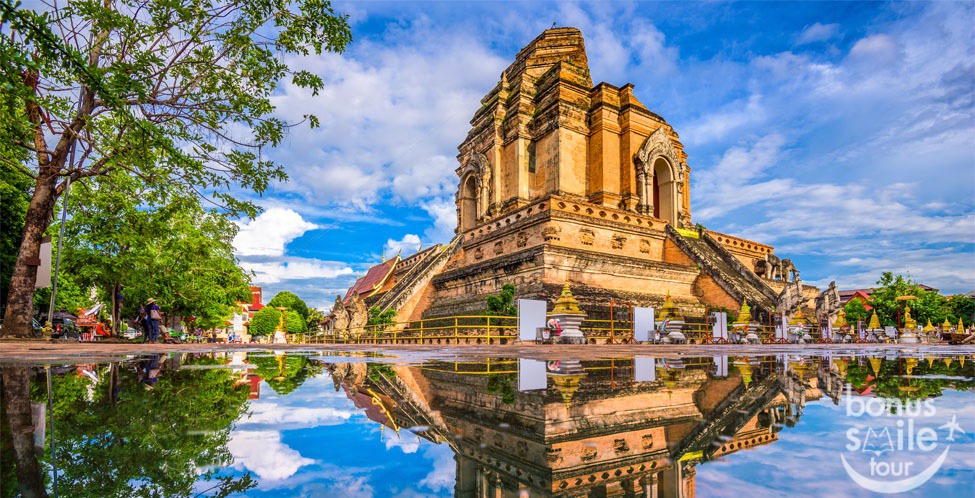 Wat Chedi Luang (Temple of the Big Stupa) is an impressive ruined temple in the center of Chiang Mai. King Saen Muang Ma began construction on Wat Chedi Luang in 1391 to hold the ashes of his father, Ku Na. The building was expanded by later kings, reaching its final form in 1475. Damaged during an earthquake in 1545, the chedi's height is reduced to nearly half of its original size yet it is still an impressive structure.
Wat Suan Dok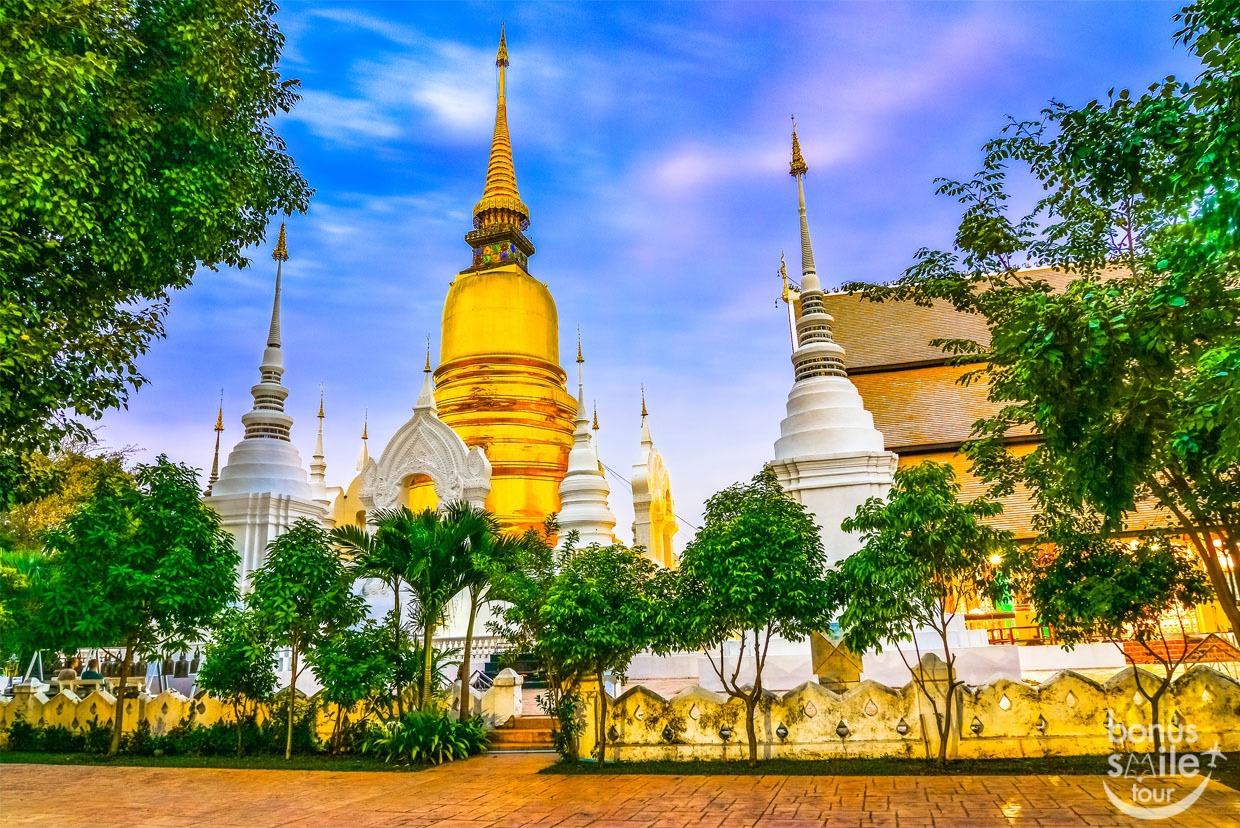 Wat Suan Dok, also known as Wat Buppharam which means flower garden in Thai is a Buddhist temple in Chiang Mai, located on Suthep Road. Wat Suan Dok was built in late 14th century, founded by King Kue Na of Lanna. This temple has the largest main hall of Lanna and a large bronze Buddha statue enshrined which in the main hall.
Wat Jed Yod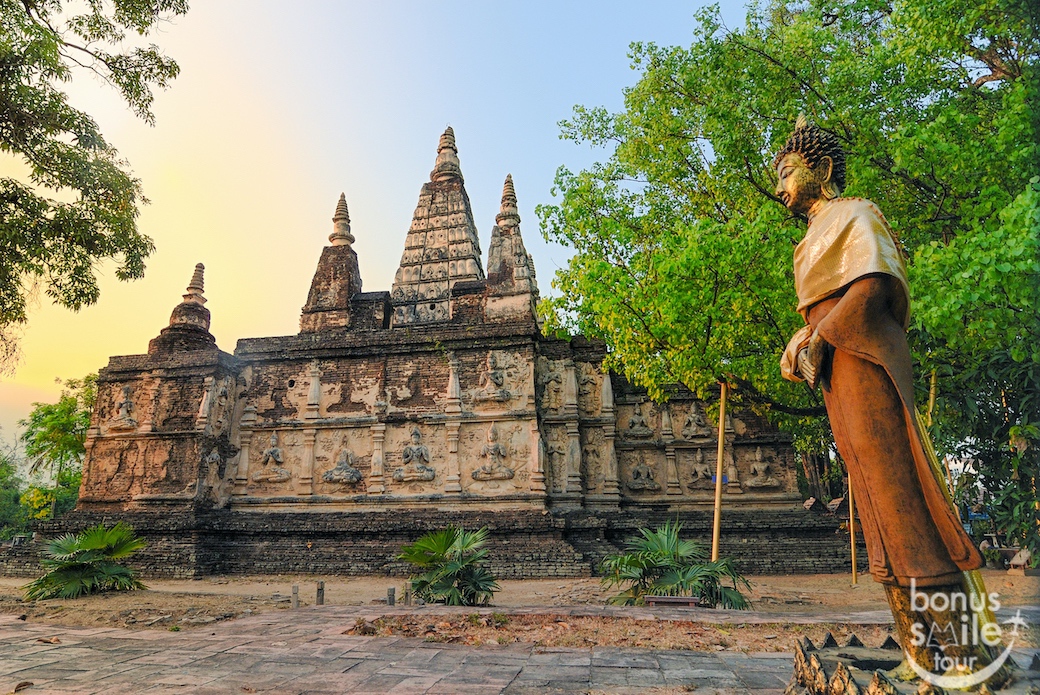 Jet Yod refers to "seven peaks" as it is a characteristic of the stupa of this temple which has seven chedis at its top structure. Wat Jed Yod has been known by another name as Wat Photharam.The temple was built during the reign of King Tilokkarat, King of the Lanna Kingdom from 1441 until 1487. The King's ashes are enshrined in a chedi on the temple grounds.
Sankampaeng Handicraft Village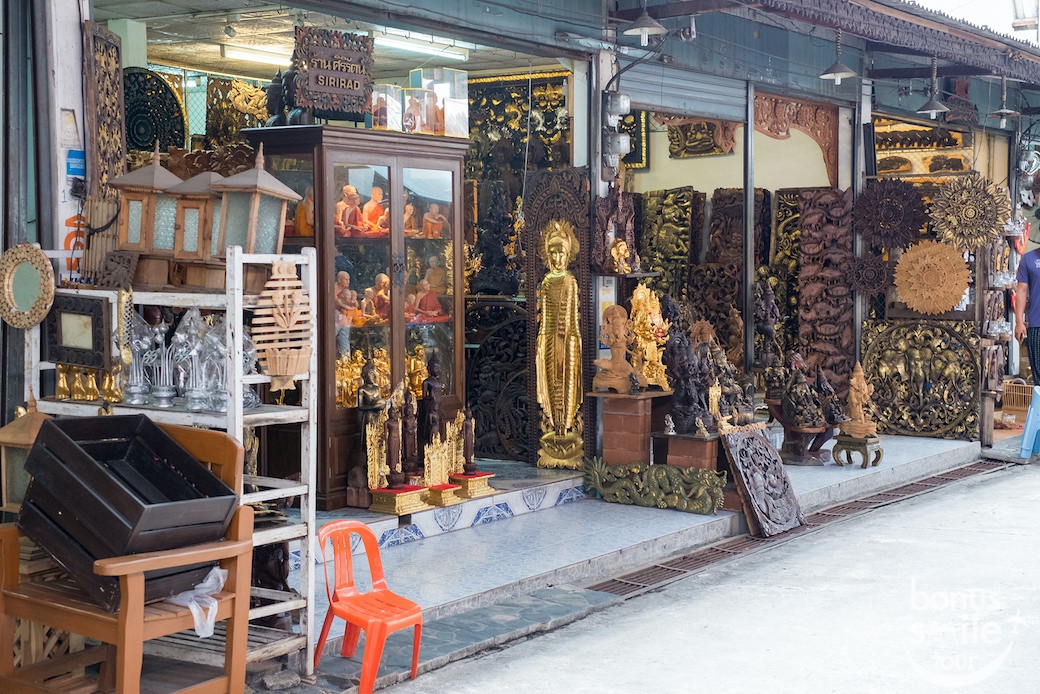 Sankampaeng Handicraft Village follows a road to the east of the city. Along both sides of the road are numerous little factories producing all number of goods.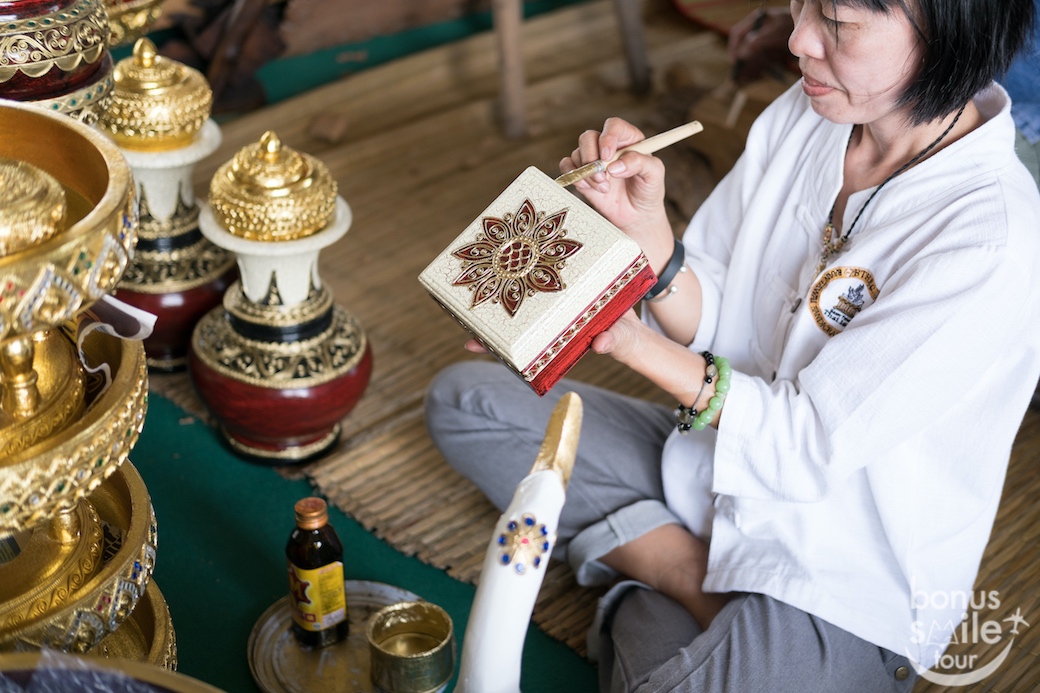 You can visit the worlds largest gem collection, the famous Shinawatra silk company, the hand made umbrella factory, lacquerware, bronze goods, leather goods, Siam Celadon pottery and much more. At each stop you'll be treated to a tour of the factory watching the craftsmen as they work, before having the opportunity to shop at bargain prices in the stores.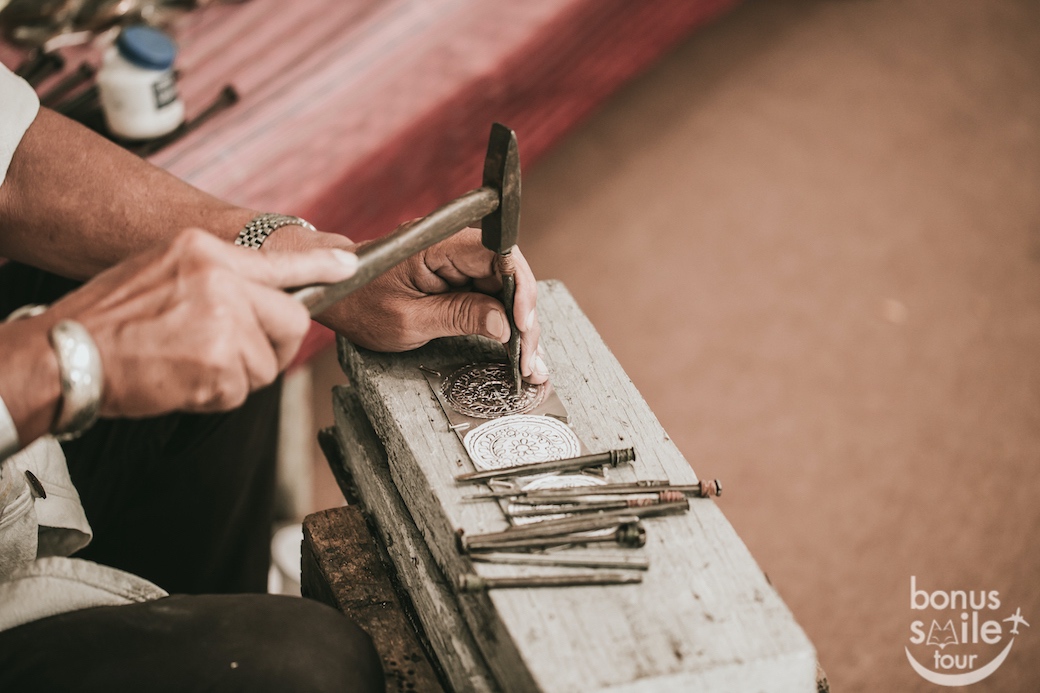 And the highlight is the umbrella factory, where beautiful umbrellas are hand made through traditional methods.