Description
Jungle Flight – Chiang Mai Zipline Rollercoaster Experience (Includes Transfer)
Thailand's Longest & Highest Zipline Extreme 1,000 Meters!
Safety : Double lock system with two safety cables.
Real Rainforest Experience
Situated in lush, mountain rainforest just an hour drive from Chiang Mai, Jungle Flight's eco-adventure is a truly unforgettable experience, discover breathtaking views and adrenaline pumping excitement, as your flying through the treetops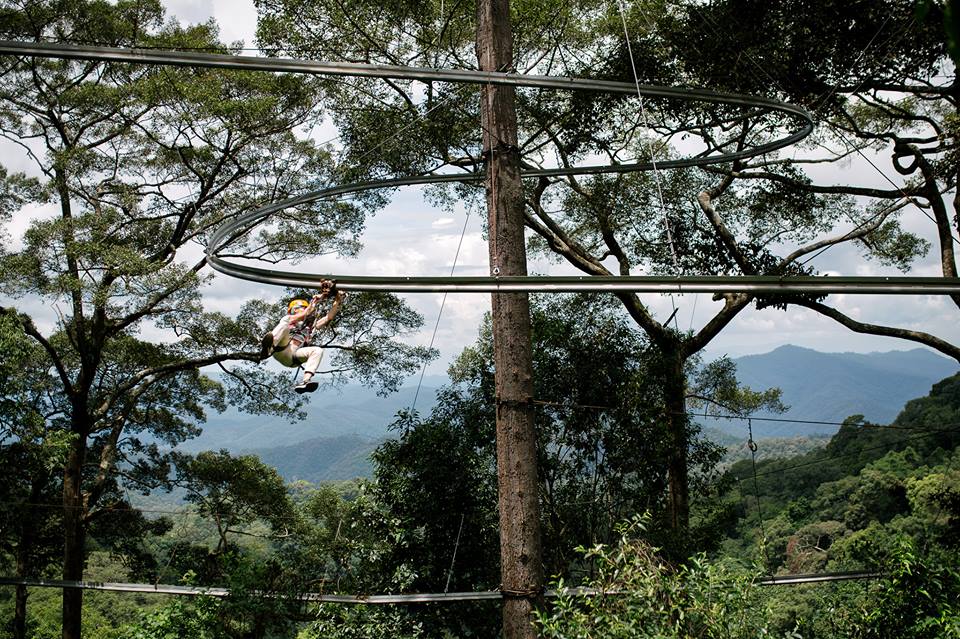 Jungle Flight Zip Line Rollercoaster
Come and try the world's longest jungle zip line rollercoaster set deep in the heart of the beautiful Thai rainforest ! Experience the canopy as you twist, swoop and spiral in the exhilarating ride. Suspended from the trees, the ingenious system of cables allows the trees to grow naturally while upholding the highest standards of the safety, with highly trained guides, and world-class equipment.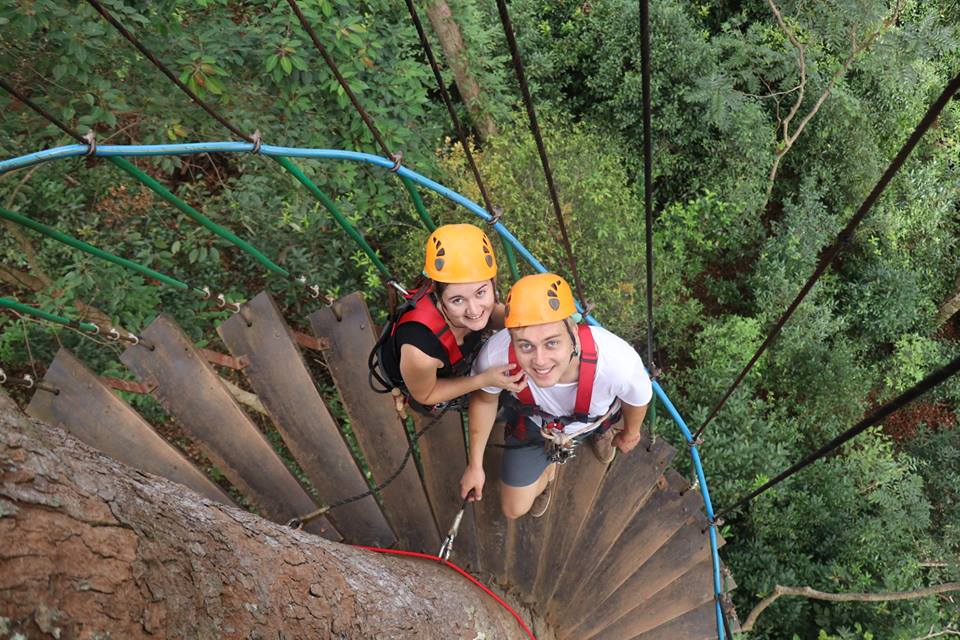 On exciting rollercoaster you will cover 1,100 meters in 4 minutes, whirling through slalom turns, drops, and a 360°turn, zig zagging through the trees at thrilling speeds. Join us for a unique ride through the trees !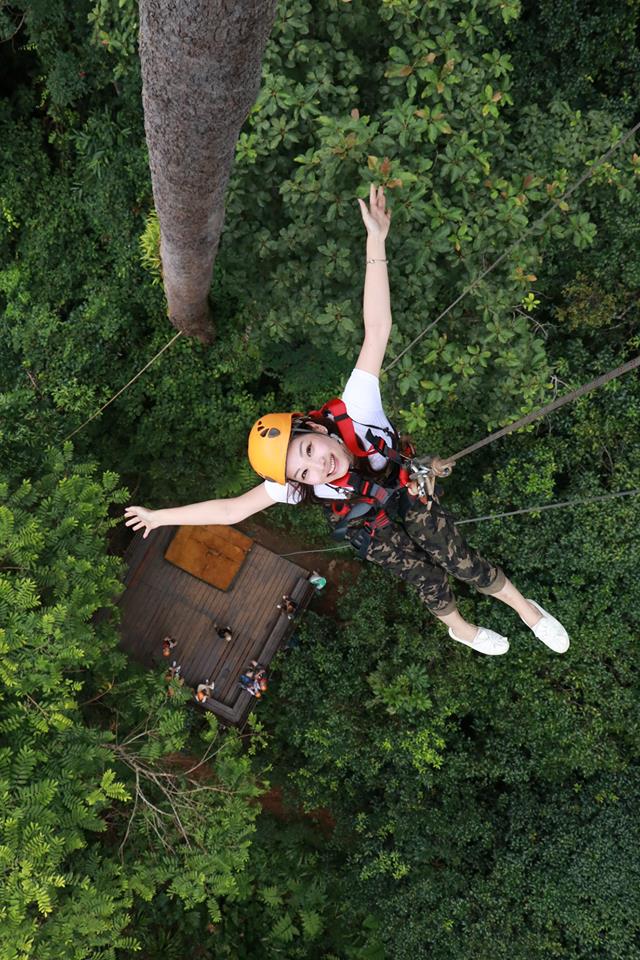 Package includes:
– 39 Platforms
– 19 Ziplines (longest 1000 m)
– Roller Coaster 1,100 m
– 1 Abseil
– 2 Sky Bridges
– 1 Spiral Staircase
– Nature Walk 5 mins
– Panoramic Views
– Thai-Buffet Lunch
– Souvenir Jungle FlightT-Shirt
– First aid insurance
– Free V.I.P. transportation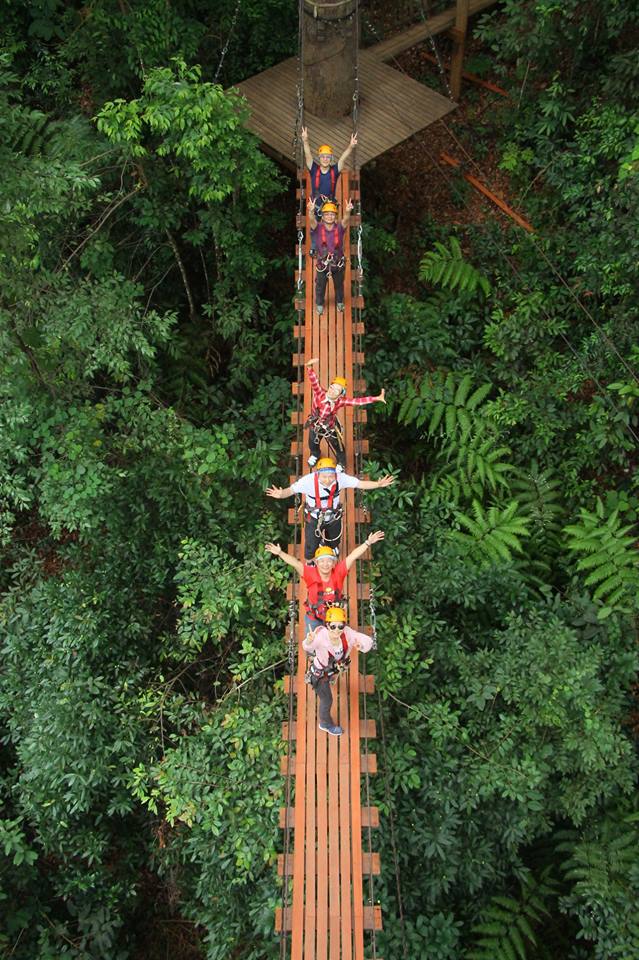 Available Pick-Up Time Slots: 06:30-07:00 am / 08:00-08:30 am / 09:30-10:00 am / 12:30-13:00 pm (Please place a booking request with your preferred date/time)
Itinerary:
– A van of Jungle Flight picks you up at your hotel at the prearranged time
– Travel time to Jungle Flight is approximately one hour
– After arriving amid the 1000 year old forest. The guide will help you into your equipment and explain how to enjoy your adventure safely.
– Make the short 5 minute trek to Jungle Flight starting point.
– Enjoy 3 hours of fun high up in the trees, Roller Coaster, crossing 39 platforms with many exciting activities
– Return to base, relax, and enjoy a freshly cooked set meal
– The van of Jungle Flight takes you back to your hotel

Tips on what to bring or wear:
– Running shoes or hiking boots (footwear must have closed toes and heels)
– Sunscreen
– Mosquito spray
– Long pants or long shorts
– Hats
– Camera (small camera with a safety strap camera are best)
– Small backpacks or fanny packs are ideal to carry snacks, water, camera, jacket, and gloves
– Clothing to match the weather, remembering our tours runs rain or shine. During summer months we recommended casual clothing. 
Zipline Restrictions:
– Anyone age from 15 to 60 can participate
– Weight not over 120kg
– Not recommended for pregnant women, any mental health condition, diabetes, epilepsy, previous operation or injury.
※ Total experience lasts approximately 6 hours from pick-up to drop-off