Description
1 Day Art In The Jungle – play with elephants & art class in beautiful nature
Trekking Level: ⭐️⭐️⭐️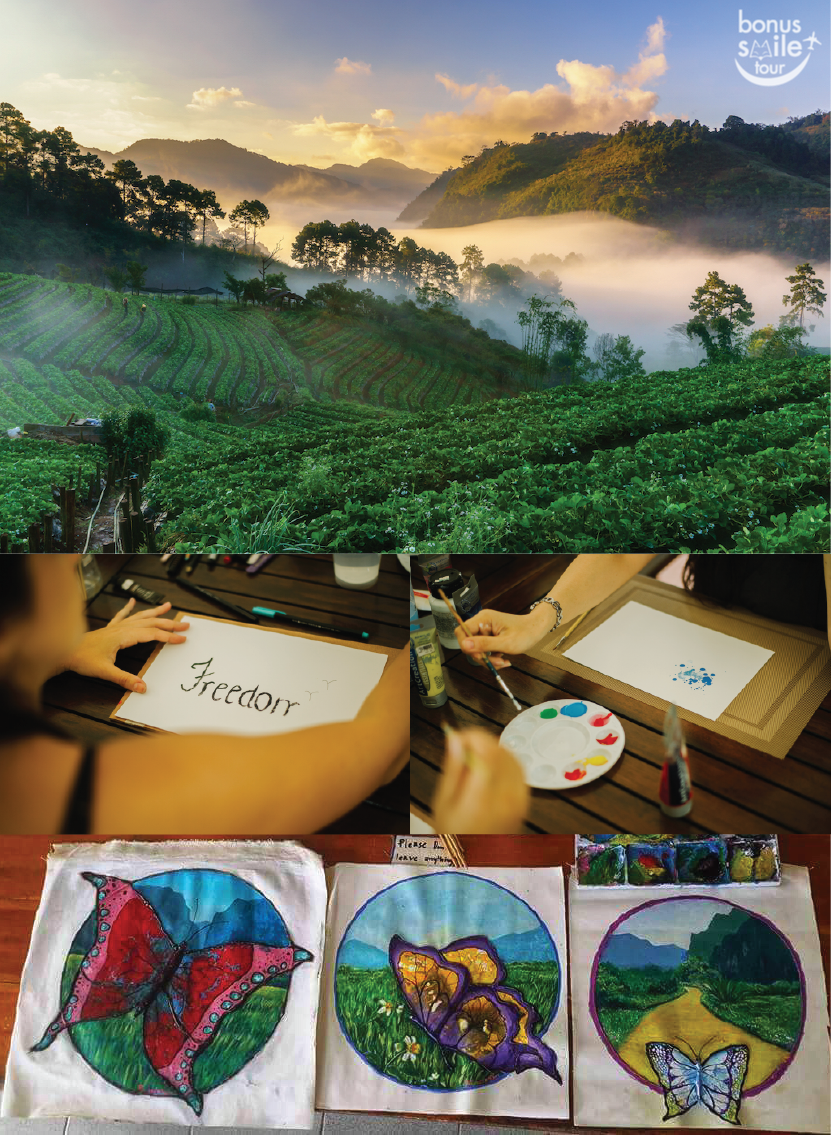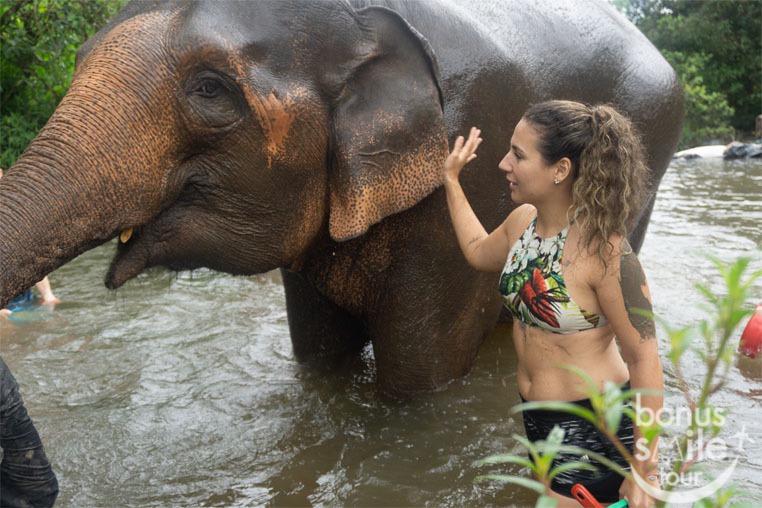 This is an ethical and sustainable eco-tourism project in which visitors will learn how to take care of elephants and will be described the way mahouts treat the elephants to raise awareness and educate people from Thailand and all over the world about elephant care and the plight of the Asian elephant.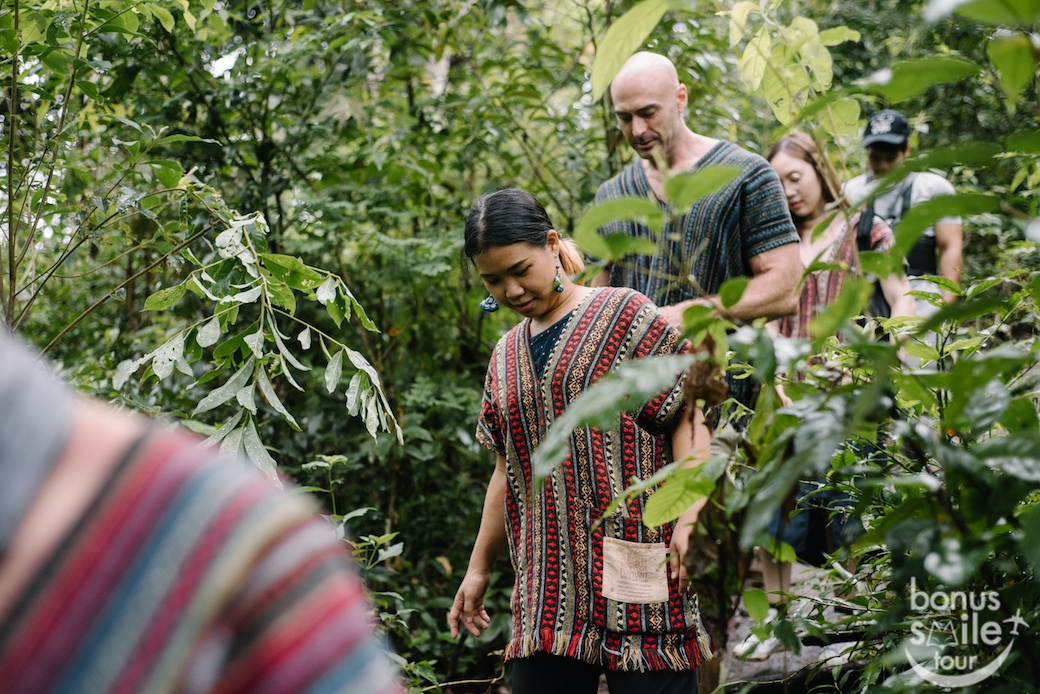 Art In The Jungle was created to offer visitors an enjoyable opportunity to spend quality time with elephants in their natural home, as well as gain an insight into their history and behavior, and create cherished lifelong memories of their time spent with these amazing animals. And you will have a great opportunity to learn watercoloring art class with qualified art teacher in these beautiful natures.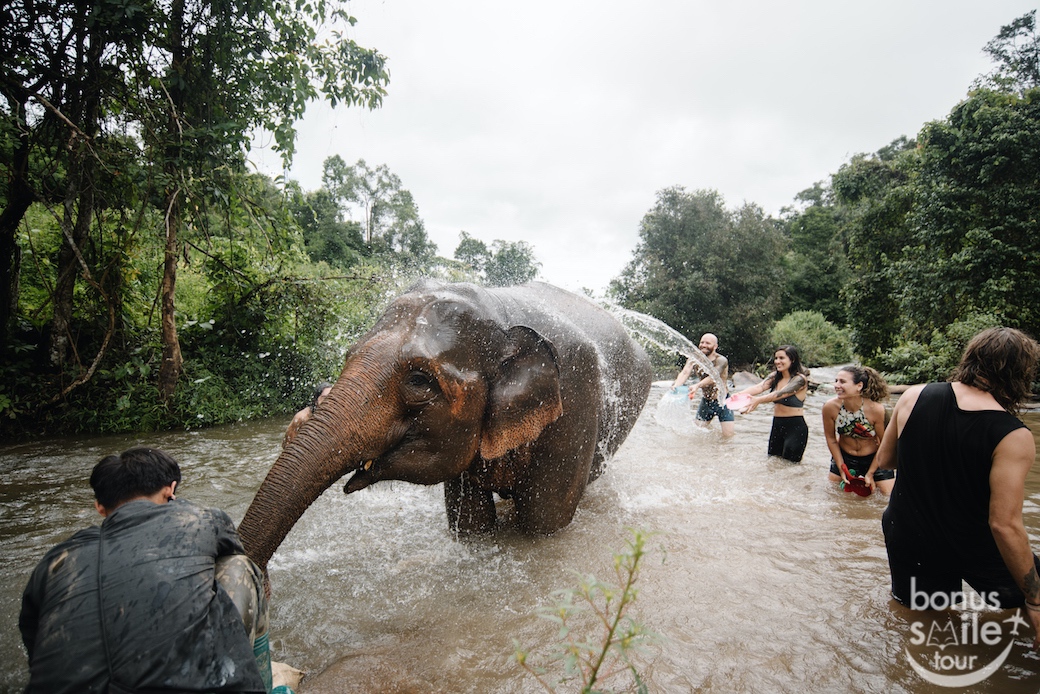 Visitors of Art In The Jungle will also be privileged enough to meet and interact with members of the Karen tribe, and witness stunning views of the surrounding jungle and mountains – All while interacting personally with friendly, happy elephants in a safe and sustainable environment.
Available Date: Mon, Wed, Sat
Itinerary:
– Pick up from your hotel or accommodation in Chiangmai City around 6.30 – 7.00 am.
Drive approx 1.5 hours (Including a quick stop at a local market where you can explore the market, get some coffee and snack.)
– Arrive at Chiang mai Elephant Sanctuary then change clothes into a beautiful northern lanna style clothes.
– Your guide will explain your program activities and tell you about elephant history and their behavior.
– Feed the elephants with your own basket full of food.
– Observe, Interact, and play with the elephants in their natural home as you learn about their behavior and history. You will have plenty of wonderful photo opportunities with the elephants.
– Take a mud spa with the elephants. (Wearing your swimming suit.)
– Take a shower and take a break before lunch
– Enjoy lunch of traditional Thai food and fresh fruit, a bottle of drinking water provided.
– Having art lesson surrounding with mountain and beautiful nature.
– Return to your hotel or accommodation in Chiang mai City around 5.00 – 5.30 pm.

What to bring:
– Change of clothes and some good shoes or sandals that you don't mind getting wet/dirty
– Swimming suit
– Sunscreen/ hat/ towel/ insect repellent
– Any medicines you require