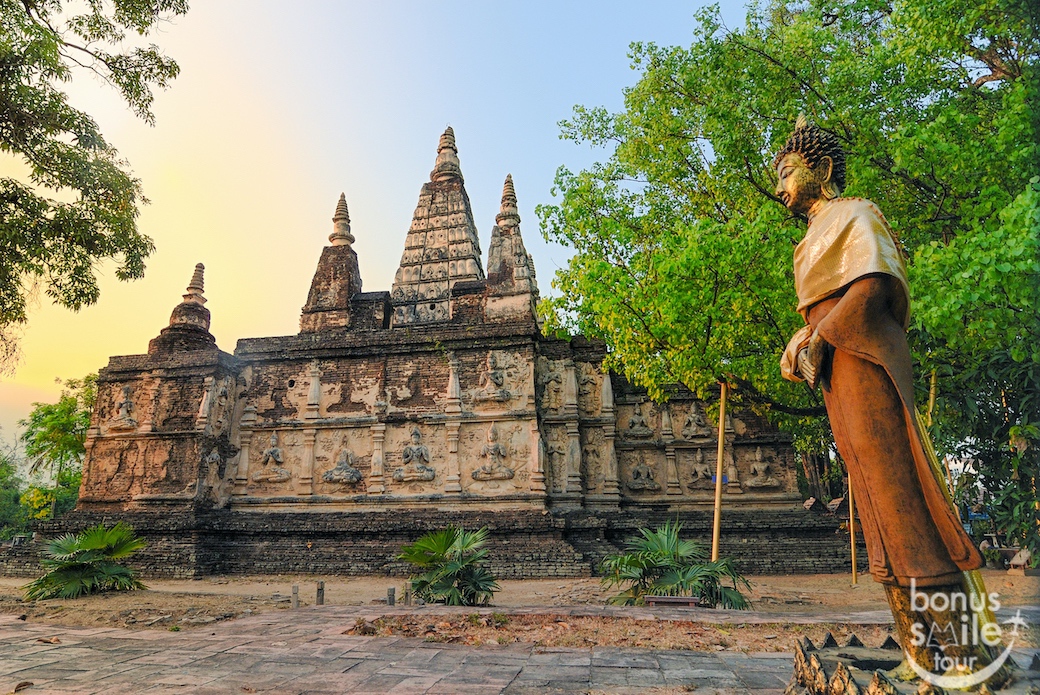 The largest city in northern Thailand is a well-known destiny for many foreigners living in the country. The laid-back atmosphere makes the city a sure choice for people seeking a haven of peace and relaxation. The buzz around Chiang Mai is due to a great mix of high quality of life, beautiful landscapes and lots of leisure options, especially when it comes to health and spiritual lifestyle. The city has many to offer, from yoga practice to nature adventures. Relax walking around the pleasant streets in the Old City and sipping a Thai tea in one of the many cute coffee shops around the town. Let your breath be taken away from the gorgeous view of the Wat Phra That Doi Suthep, an amazing Buddhist temple located on top of the Chiang Mai mountains.
            For the nature lovers, Chiang Mai offers a great variety of outdoor activities, like waterfalls, hot springs, and canyons. For those who are into gastronomic tourism, the city is a must. Lots of amazing restaurants and great street food with all kinds of tastes are easy to find. Vegetarian, vegan and the best of Thai food are just some of the options available. To the most cheerful ones, Chiang Mai also has a lively nightlife. Nice bars and clubs, with beautiful and friendly people, pop all around town and definitely will provide an enjoyable night out.
            This big range of possibilities and pleasure options is what makes the former seat of the Lanna kingdom so special and loved by so many people around the world. It doesn't matter if you are looking to relax, seeking spiritual growth, or just wanting to take a break in the rush of life. Chiang Mai will welcome you and make you feel at home, like no other place.